FIRE magazine is the trusted voice of fire and emergency, bringing you all the latest news, views, technological, legal and policy developments to affect the Fire and Rescue Service.
With experience from those on the frontline and updates on new initiatives within the Fire and Rescue Services, FIRE magazine is the perfect way to help you maintain and improve standards.
FIRE magazine is available in print and digital format.
For as little as £45 for a whole year, you can receive 10 issues of FIRE magazine straight to your inbox.
Print subscriptions of FIRE magazine start from £95.
For bespoke subscription packages, please email [email protected].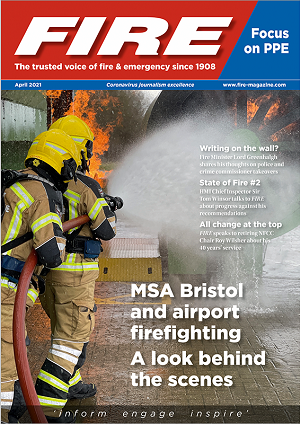 Digital Subscription (no print)
10 issues of FIRE magazine straight to your inbox
Subscribers get exclusive benefits, including…
Access to the members area of the FIRE magazine website, with all magazine features in one place, searchable by author, category and keywords
Digital resources such as insight papers and digital issues
Webinar recordings on key industry topics
Regular podcasts and conversations from Editor Andrew Ledgerton-Lynch with leading fire sector figures
Digital only FIRE subscription – £45.00
Digital and Print Subscription
All the benefits of the digital subscription as well as your printed copy/copies delivered to one address.
Digital and Print FIRE subscription UK Only – £95.00
Digital and Print FIRE subscription Europe – £120.00
Digital and Print FIRE subscription RoW – £140.00